Huddersfield
Our Huddersfield furniture shop is one of the leading home interiors stores in Huddersfield, we are a very tight knit team and pride ourselves on being fantastic with our customers. We always offer a friendly and inviting atmosphere, from the familiar faces of our regulars, to those who are new to Baytree Interiors.
Expect to find a mix of beautiful mirrored furniture, painted cabinets, hanging door accessories, coat & umbrella stands and much more.

Huddersfield is truly unique; Sir Patrick Stuart was born in Mirfield and was the chancellor of the University of Huddersfield. Rugby League's tallest player is a giant from Huddersfield. The M62 is the highest motorway in Britain. Huddersfield textile firm Bower Roebuck and co wove the cloth for David Beckhams royal wedding suit.
Store Manager
Edwina
Edwina is an ex-Armed Forces Veteran, who has extensively traveled all over the world. With a passion for animals, nature and the countryside and a lover of a really good Gin & Tonic. Edwina loves to help create a beautiful atmosphere in customers homes. Edwina simply loves this seasons' vintage style clocks and traditional table lamps.
Address
Unit 29–30 Princess Alexandra Walk
Phase IV
The Piazza Shopping Centre
Huddersfield
HD1 2RS
Opening Times
Monday-Saturday: 9.00am-5.30pm
Sunday: 10.30am-4.30pm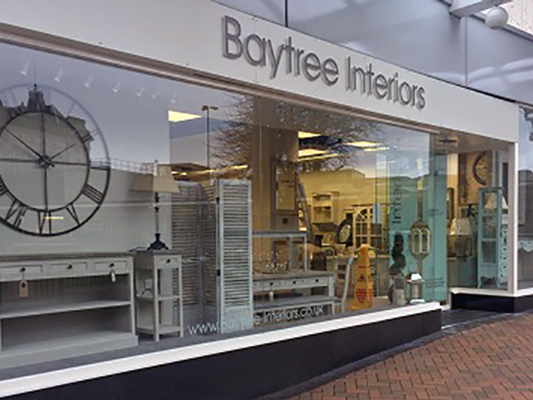 Nearby Stores
Join our list and be first to get our offers & deals